Gold Plated Pendants - NIKE FC
Nike wanted a batch of these chunky NIKE FC pendants made as corporate gifts. One pendant was used for an exclusive Nike football club photo shoot and the text 'For The Fearless' was engraved onto the back for added detail.
Gold Plated Pendants - PUMA
Puma needed some custom gold plated pendants made to match their branding in photo shoots to promote an exclusive trainer release.
Bespoke Branded Necklace - 888
This major sports betting company commissioned us to hand make their logo into a gold plated personalsied necklace for marketing purposes.
Acrylic Wallpaper Necklace - House Of Commons
The Houses Of Parliament wanted us to make some laser cut acrylic necklaces in the shape of some patterned wallpaper used within the House Of Commons. We engraved the pattern onto the necklace which worked very well.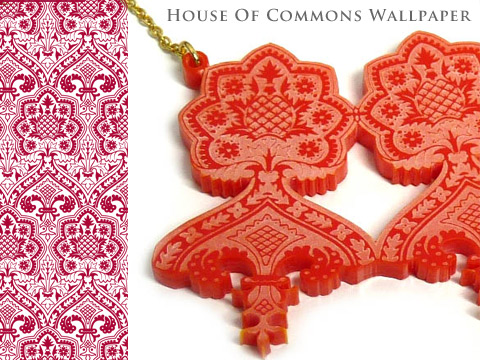 Acrylic Logo Name Necklace - Debenhams
We laser cut two red acrylic LOVE name necklaces for debenhams, one was made from opaque coloured acrylic the other from mirrored metalic red.
The name necklaces were used for their in store promotional campaign which was all about denim.
Hollie Bailey | Art Director | Photographics Department
DEBENHAMS

Feedback ...
Hi Thomas,
I have the necklace – thanks very much – it looks great!
Hi Hollie,
I put two colours in there for you!
Kind regards,
Thomas Nayler

Just found it! Love the metallic, I didn't think of that! Thanks so much!
Hollie x

I Love Denim Necklace - Stylist Magazine
Carrying on the theme with this stylish gold plated necklace that was handmade especially for a Stylist magazine photo shoot. We hand make to order one off tailor made jewellery designs for stylists, consumers and businesses.

Gold Plated Name Necklace - Agent Provocateur
Agent Provocateur commisioned Thomas Nayler to hand make an18k gold plated name necklace for their fancy lingerie photo shoot.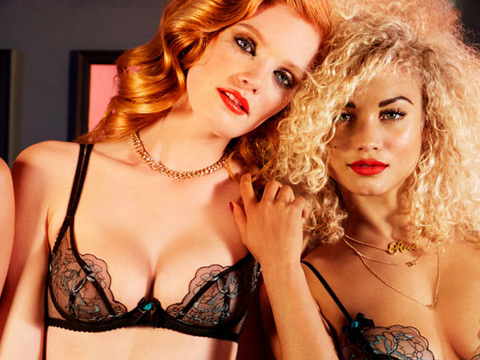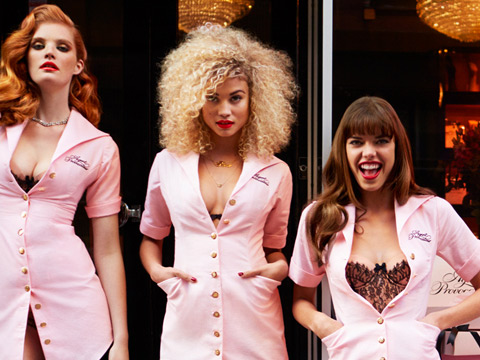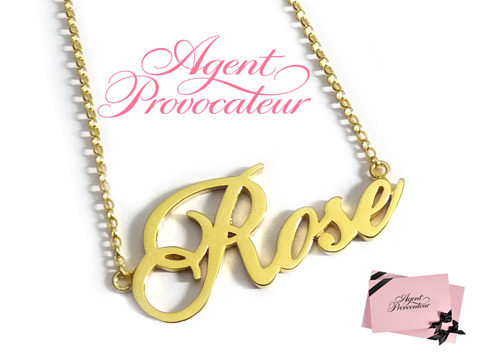 Personalised Pendants - Pointless Blog
These pendants were personalised with a PB logo in opposite ways and finished with antique grey, satin and polished silver plating for the popular TV show Pointless.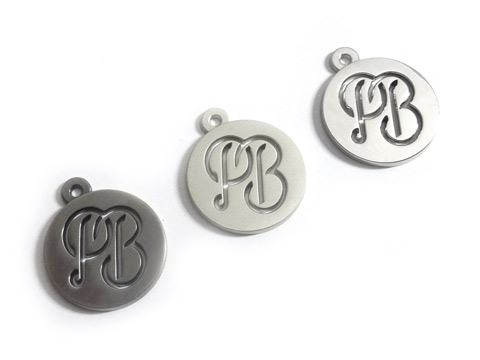 Personalised Art Jewellery - Pendants
These antique silver pendants were personalised with the clients screen printed art work. The hard enamel cat pendant was made from a clients illustration.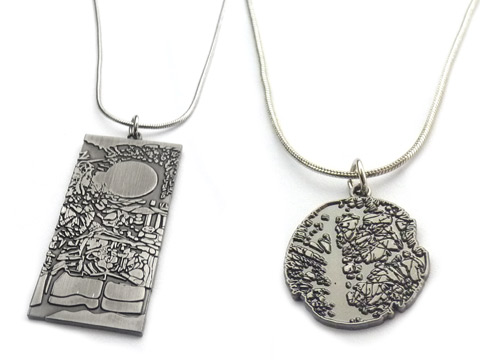 Gold Plated Pendants - Detboi
DJ and drum and bass music producer Det Boi who collaborated with Goldie owner of the famous Metal headz label wanted us to make some bespoke pendants as merchandise.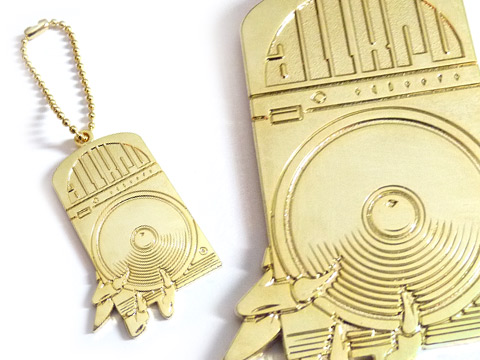 Silver - Gold Graffiti Name Tags
One of Thomas Nayler's jewellery collections Trakcyde™ is inspired by London's street surroundings and incorporates original graffiti designs that are made directly into stunning personalised unique gits. The brand name is derived from how street art is usually found on walls by the train tracks side. Products range from custom rings, nameplates, pendants, cuff bracelets and more. Follow the link to view the entire range of unique jewellery
Classic Personalised Name Necklace Jewellery
We hand make personalised name necklaces from any font and precious metal you desire which are all finished to perfection for individual customers. View our classic Carrie name necklace jewellery
We produce all types of quality custom made bespoke jewellery products by deploying are various skills and teqhniques to achieve high end promotional products with ecceptional finishes that look second to none and demonstrate the different types of products we manufacture by using an eclectic array of prodcution methods.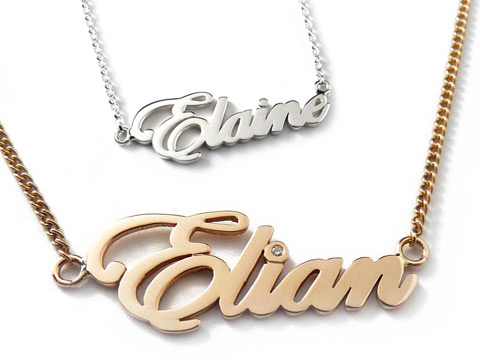 Back To Top